【China Daily】Military called on to enhance rule of law
Armed forces must upgrade their legal system, president tells NPC deputies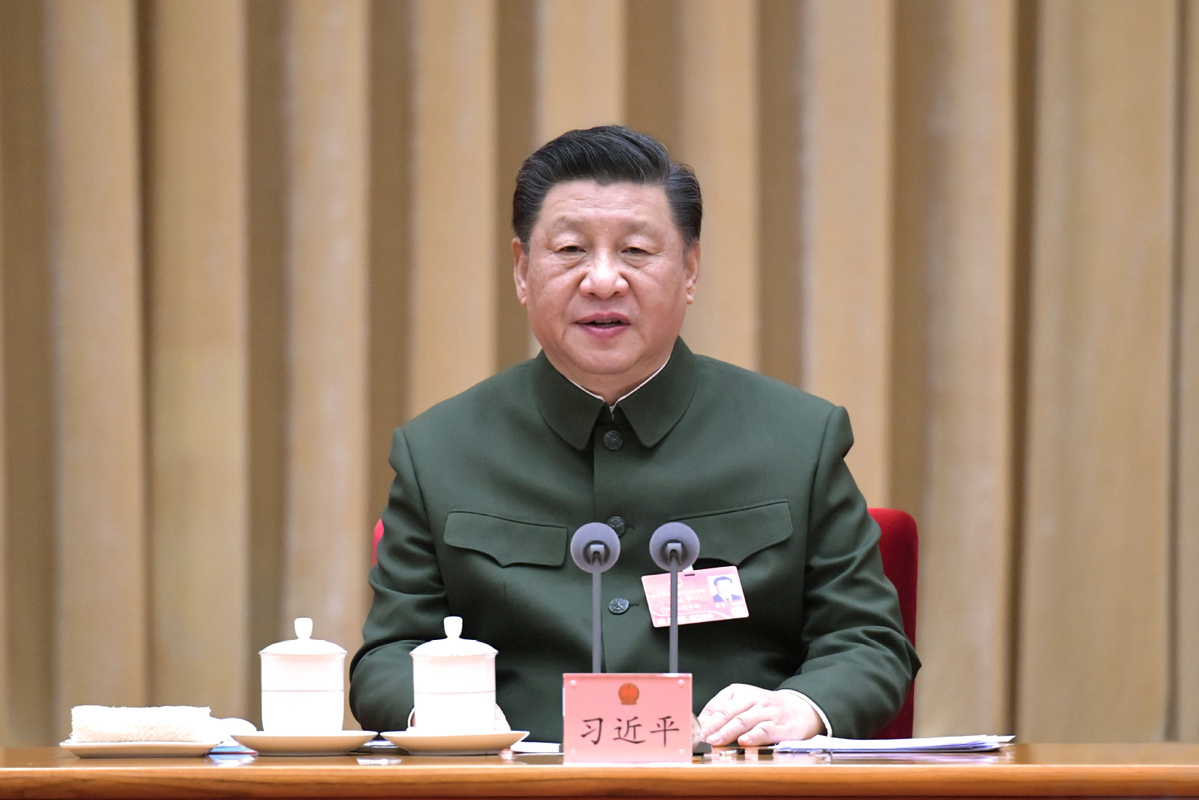 President Xi Jinping stressed on Monday running the military according to the law and enhancing the rule of law in national defense and building the military.
Xi, who is also general secretary of the Communist Party of China Central Committee and chairman of the Central Military Commission, told a delegation of the People's Liberation Army and the People's Armed Police Force that running the military in accordance with the law is crucial to its modernization drive, and the armed forces must abide by laws and regulations when managing and training their units.
The president made the remarks as he met with the military delegation to the fifth session of the 13th National People's Congress, which opened in Beijing on Saturday. There are 285 national legislators from the armed forces attending the annual session, forming the largest delegation at this year's meeting.
Since the 18th National Congress of the CPC in 2012, the CPC Central Committee and the Central Military Commission have made great efforts to improve the legislative and legal work of the armed forces, the president said.
He pointed out that to manage the military by law requires overall planning and prioritizing of key measures. The military must upgrade its legal system and keep fostering capabilities in making laws and regulations. Meanwhile, authorities must strictly supervise whether troops follow laws and regulations and punish violators, according to Xi.
The president said that laws and regulations must be implemented in training and combat exercises, and the military should be strictly managed under the laws and regulations.
He also said that military units should take legal means into consideration while planning for combat operations, improve laws and regulations pertaining to foreign militaries, and use legal tools to safeguard national interests.
Xi instructed the Central Military Commission to better organize and oversee legislative and legal work and urged commanding officers at all levels to become exemplary models in terms of complying with laws and regulations.
Party and government departments must follow their legal obligations of supporting the military's development and operations and service members' rights and interests, he said.
Before addressing the uniformed NPC deputies, Xi listened to thoughts and suggestions shared by six of them about topics such as military laws and regulations, legal issues in combat operations, protection of service members' rights and innovation in defense technology.
Over the years, the president has taken part in one of the military delegation's plenary meetings during each year's NPC session, discussing military issues ranging from joint operations and recruitment to the role of science and technology.
https://www.chinadaily.com.cn/a/202203/08/WS62268cd7a310cdd39bc8b054.html