【China Daily】India urges dialogue to bring fighting to end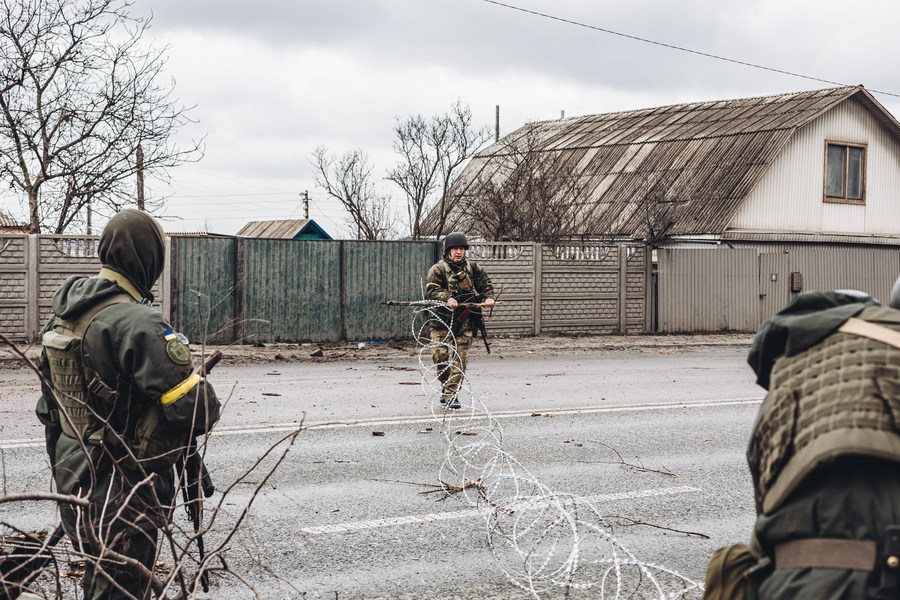 As the Ukraine-Russia conflict worsens, only diplomatic dialogue and negotiations can bring peace, analysts say. And in this, India can play a useful intermediary role, they said.
India has been advocating "dialogue and diplomacy" as a solution, said Karori Singh, emeritus fellow of the South Asia Studies Centre at India's University of Rajasthan.
Singh noted that the United Nations and most countries have appealed for restraint and de-escalation of the conflict, while North Atlantic Treaty Organization member states imposed economic sanctions on Russia.
"Such sanctions will make every nation suffer, not merely Russia, and the world economy will again slow down," Singh said, echoing a view that sanctions or restrictions could prove counterproductive.
Countries must "refrain from expanding alliances which are detrimental to the security of other countries" while pushing for peace, he said.
The focus must be on "global solidarity for facing the common challenges such as the COVID-19 pandemic, widening inequality, climate change and extreme poverty", said Singh, who believes that talks between Ukrainian and Russian negotiating teams are advancing in the right direction.
India's abstention from UN Security Council resolutions on Ukraine has drawn criticism from media in the United States and other Western countries.
On Wednesday, India abstained from voting on a resolution criticizing the Russian military action in Ukraine.
Western countries have also tried to persuade India to rebuke and sanction Moscow, with politicians in Washington even urging India to "take a clear position".
And some media reports have suggested that the US could be weighing potential sanctions on India.
Swaran Singh, professor of diplomacy and disarmament at Jawaharlal Nehru University in New Delhi, said India is "calling all sides to ensure respect for sovereignty and territorial integrity".
Proactive engagement
"Guided especially by its need to safely bring back large numbers of Indian citizens in Ukraine, New Delhi's stance of neutrality-that saw India abstain on three UNSC resolutions-has made India far more proactive in its engagement with this conflict," he said.
He also pointed out that India attended the Quad Leaders' Summit on Thursday.
Convening the meeting implied that the US, Japan and Australia were seeking an opportunity to nudge India into joining their denunciation of Russia and also join in their sanctions on Russia, Swaran Singh said.
"This, however, remains ambitious as India is likely to stay on course with its neutral position that has become increasingly proactive and focused on helping and highlighting the plight of the victims," he said.
T. S. Tirumurti, India's permanent representative to the UN, said on Wednesday that India's "foremost priority" is the "safe and uninterrupted passage" of Indian nationals, reported The Hindu newspaper. Data from Ukraine's Education and Science Ministry showed that there were 18,095 Indian students in Ukrainian universities in 2020.
http://www.chinadaily.com.cn/a/202203/07/WS622562d1a310cdd39bc8aca0.html