Refugees vulnerable even after fleeing fighting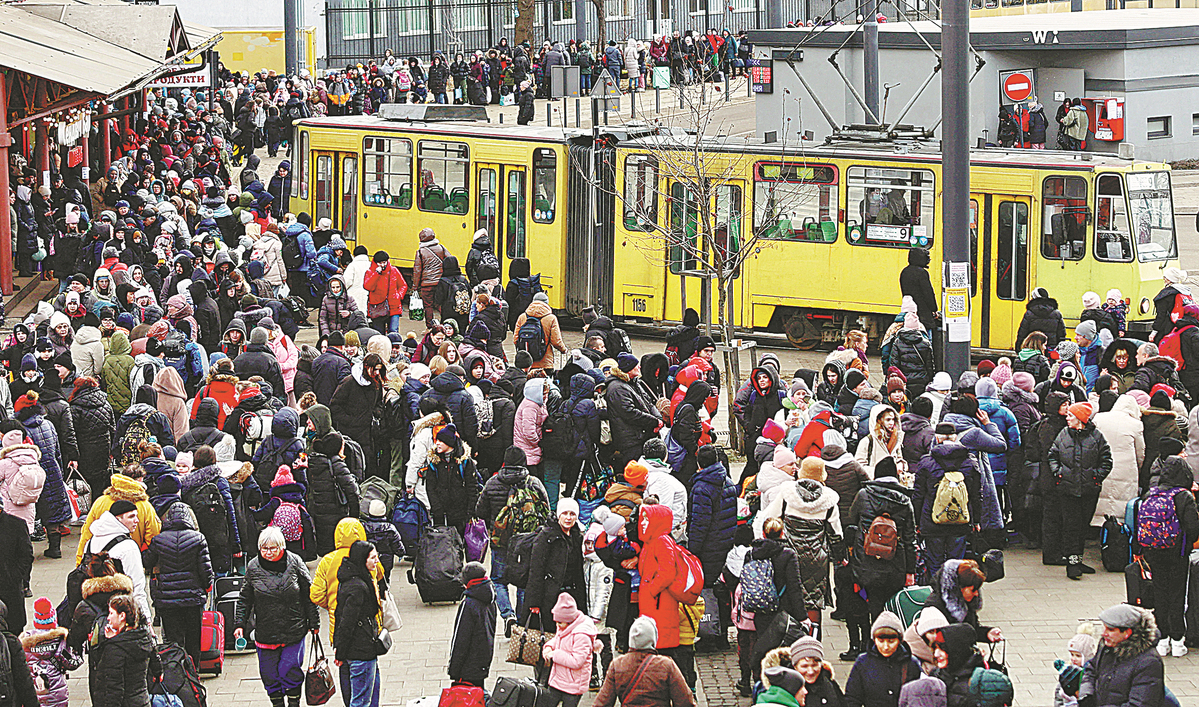 According to a German media report on Saturday, some people are trying to prey on people fleeing the fighting in Ukraine, with human traffickers seeking victims among the young women.
Whenever a military conflict breaks out, there are always calls for refugees to be allowed to leave the conflict zones. Yet to those trying to escape the violence, that is only the first step to safety. In trying to get away from the fighting, they may have escaped the immediate danger, but being in another country that has a different language and different culture, they still face dangers and difficulties. Human traffickers are just one of the risks they face.
That's why China is calling for more attention to be paid to the refugees that have already fled their country. They might not be treated like invited guests, but they are in need of assistance and should be received hospitably.
More attention needs to be paid to the reconstruction of the regions after conflicts, too. When the refugees return to their own countries, they might find their homes no longer exist. Even if they don't have to rebuild their homes they will have to rebuild their lives. China, even though it is a developing country, has always been sending aid to post-conflict countries and regions to the best of its capabilities.
The fundamental way to prevent humanitarian crises, of course, lies in securing peace. Not only in Ukraine, but also in all the other countries and regions suffering from military conflicts. Peace is like air, it is not until it is lost that people realize how precious it is.
May peace return to Ukraine, and to everywhere there is a military conflict.