【China Daily】Ex-Guangdong governor named Xinjiang Party chief
Source:
China Daily
27-Dec-2021
Original link:
http://www.chinadaily.com.cn/a/202112/27/WS61c92342a310cdd39bc7d9be.html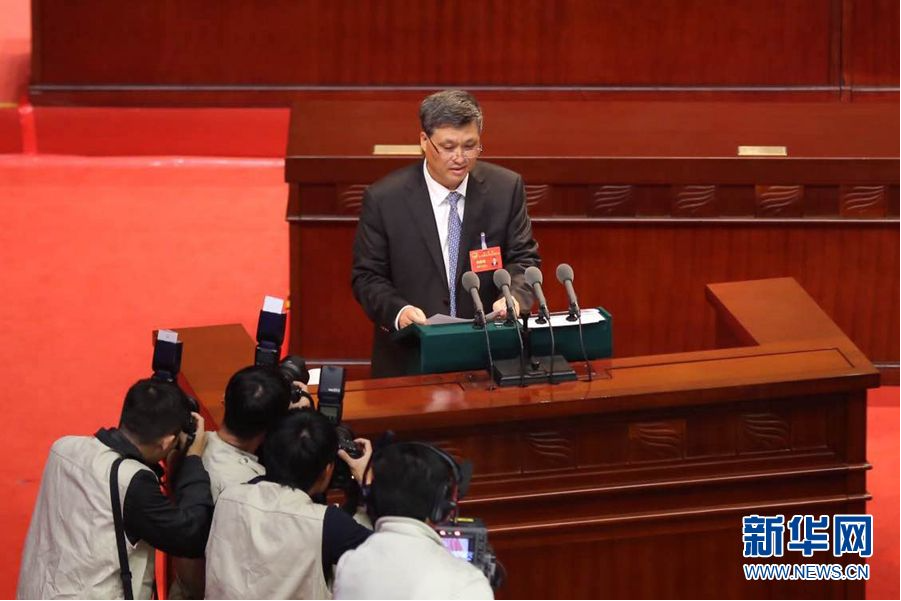 The Communist Party of China Central Committee appointed Ma Xingrui, former governor of Guangdong province, as the new Party chief for the Xinjiang Uygur autonomous region on Saturday.
Ma will serve as the region's Party secretary, replacing current chief Chen Quanguo, who will assume another role, Xinhua reported without giving further details.
Born in 1959, Ma used to be an aerospace engineer. He earned a doctorate in 1988, specializing in flight dynamics at the Harbin Institute of Technology, and in 1993, he became the dean of the institute's Department of Aerospace Engineering and Mechanics before being named HIT's vice-president in 1996.
From 1996 to 2012, he held several senior positions at the China Academy of Space Technology and at China Aerospace Science and Technology Corp.
In 2013, Ma was appointed vice-minister of the Ministry of Industry and Information Technology, head of the China National Space Administration and director of the China Atomic Energy Authority before starting his political career in Guangdong.
He also became deputy Party chief of Guangdong that year and was named the provincial governor in 2017.
Ma's new appointment was announced at a meeting of Xinjiang's leading cadres on Saturday. He said at the meeting that Chen has greatly contributed to Xinjiang's reform, development and stability, achieving significant results.
Ma said as the new Party chief, he will continue to "fully and correctly implement the Party's governing strategies for Xinjiang "and hold long-term social stability as the government's overall priority, adding that he will never allow the hard-won achievement of a stable society in the region to be lost.
He will also continue to promote high-quality economic development, create a good environment for entrepreneurship and strictly adhere to discipline and integrity, he added.