【China Daily】China: Peaceful coexistence with US sought
Source:
China Daily
21-Dec-2021
Original link:
http://www.chinadaily.com.cn/a/202112/21/WS61c10bd5a310cdd39bc7c80a.html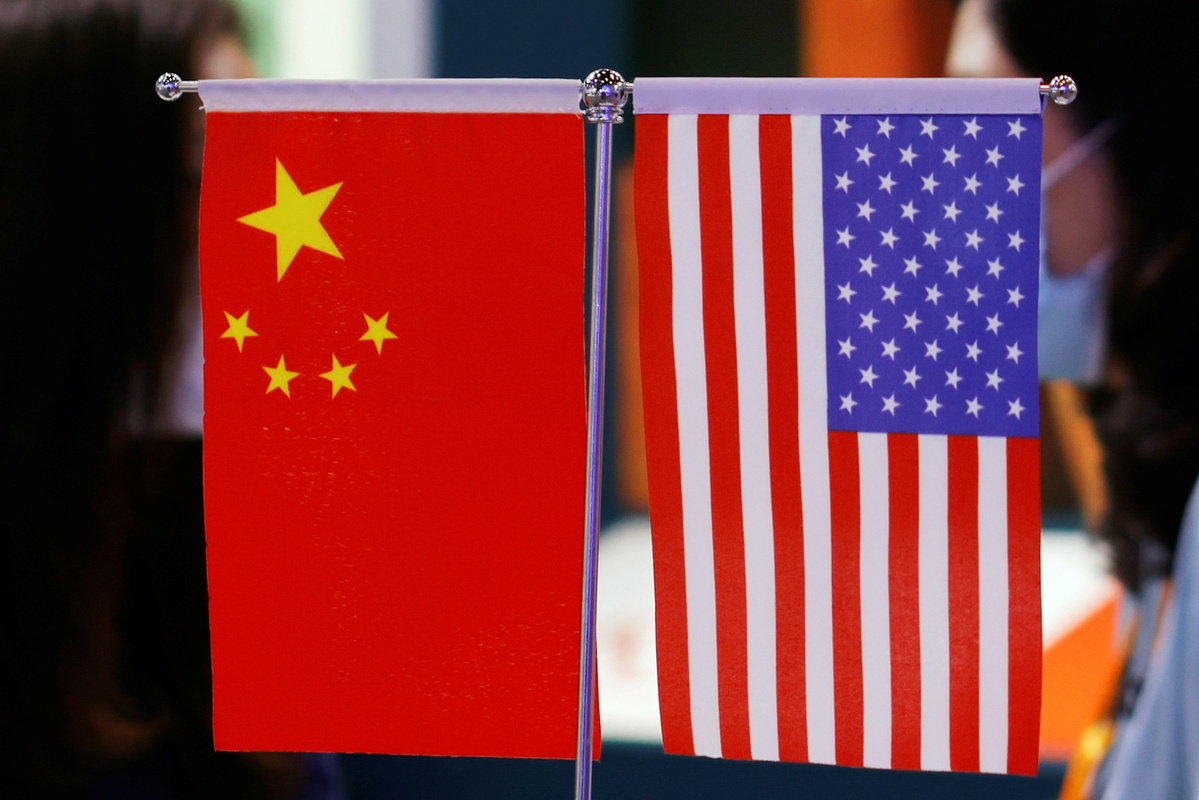 'Dialogue can be held, but it should be on an equal basis,' says foreign minister
It is hoped that the United States will work with China to seek peaceful coexistence between the two major countries, but China has no fears if there is confrontation, State Councilor and Foreign Minister Wang Yi said on Monday.
He made the remark in a keynote speech at a symposium on international developments and China's diplomacy in 2021. This is the eighth consecutive occasion Wang attended the annual symposium and reviewed China's diplomacy in the year.
"The back and forth over the past year once again showed that the fundamental cause of the serious difficulties and multiple challenges suffered by China-US relations lies in the strategic misjudgment made by the US side on China and bilateral relations," he said.
Wang said that some people in the US are reluctant to acknowledge that China and the US may work together for mutual benefit, and have even attempted to contain and suppress China by ganging up with others.
"China's position is consistent and clear. Dialogue can be held, but it should be on an equal basis. Cooperation is welcome, but it should be mutually beneficial. It is fine to compete, but it should be positive. If there is confrontation, we will not fear it, and will fight to the end," he said.
Wang recalled the two phone conversations and the virtual summit between President Xi Jinping and US President Joe Biden this year, saying that China hopes the US will earnestly implement the consensus reached by the leaders of the two countries.
The senior diplomat said that this year, faced with outside interference and provocations, China has firmly safeguarded its national sovereignty, security and national dignity by pushing back against various kinds of infringements and bullying.
He noted that the new round of tensions across the Taiwan Straits was due to the Taiwan authorities attempting to rely on the US to seek so-called independence, and the US and other countries trying to "use Taiwan to contain China".
"It is these retrogressive moves that have changed the status quo and undermined peace and stability across the Straits," he said, adding that China has responded with forceful countermeasures.
"Taiwan is a wanderer who is far from the motherland but will eventually come home, not a chess piece for others to play with. China must and will be reunified," Wang added.
As he reviewed international developments in 2021, Wang said that the world has entered a period with high turbulence and rapid changes and people see two distinctively different outlooks, one of which is a Cold War mentality and one of which advocates unity and cooperation.
He said that China's diplomacy had forged ahead in 2021 with courage and perseverance to serve national rejuvenation and promote the country's peaceful development amid complexities.
"China always stands on the right side of history, on the side of human progress, on the side of international fairness and justice and stands with the large number of developing countries," Wang said.
Xu Bu, president of the China Institute of International Studies, said that China's diplomacy has forged ahead with determination this year and firmly safeguarded China's sovereignty, security and development interests by putting people first.
Xu said that China also played a guiding role in promoting global cooperation amid the COVID-19 pandemic, resuming world economic growth and making global governance reforms this year through a series of major initiatives proposed during multilateral diplomatic events.
"This has greatly boosted the confidence of the international community, especially developing countries," he said.